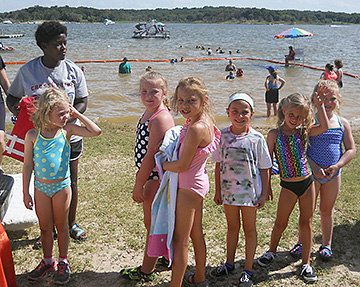 Sonshine, entering 1st through 2nd grade
Early elementary campers enjoy a taste of hiking, swimming, crafts and active learning in small groups under the caring and watchful eye of shepherds and leaders.
All activities and creative worship in this overnight camp are geared for this younger age-level. After this fun camping experience, children will want to return to camp year after year.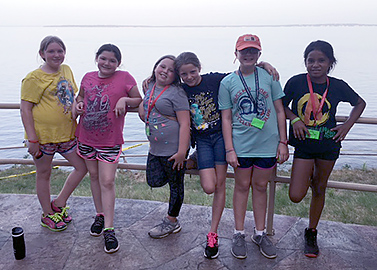 Growin' In Grace, entering 3rd – 5th grade
Older elementary campers have the opportunity to experience God's love in God's beautiful creation over this three day; two night camp. In addition to hiking, swimming, recreation, and crafts, campers participate in interactive small group learning and creative worship.
During these experiences, campers build relationships with new friends from other churches around the state that continue as they return to camp year after year.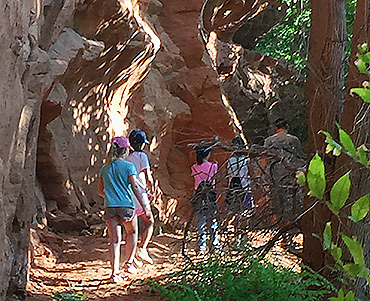 3rd through 5th Grade - Creative Arts
Joy, entering 3rd – 5th grade
In this electives-base older elementary camp, campers will have the opportunity for swimming, nature hikes, worship, and creative activities. Campers choose discovery centers where they can share their gifts of music, drama, sports, dance, and more. The joy of active learning and expressions of God's gift within each camper is the focus of this camp.
As a result of attending Joy camp, campers will know that they are uniquely gifted to worship God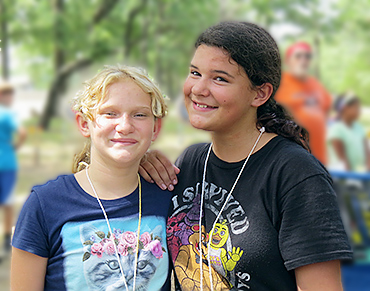 Entering 6th grade
This week is an opportunity for campers to experience living in community with others, with God, and in creation so that they begin to see and feel God's love every day within themselves, their friends, families, and their local churches.
Each site features unique aspects for campers. For instance, Camp Egan features creek walks, a Discovery Center and cookouts.
Trained, experienced leaders facilitate faith development in small groups, in worship, and through fun activities with others. Campers will return home knowing more about who they are as individuals, as members of a community, and in relation to God through Jesus Christ.